Red Velvet Cookies
PORTIONS: 24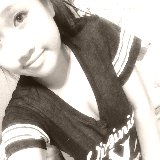 BY
Nhi🎀
Nhi
0

0

6 years ago

1 and 1/2 cups + 1 Tablespoon (198g) all-purpose flour (careful not to overmeasure)
1/4 cup (21g) unsweetened cocoa powder
1 teaspoon baking soda
1/4 teaspoon salt
1/2 cup (115g) unsalted butter, softened to room temperature.
3/4 cup (150g) light brown sugar (or dark brown)
1/4 cup granulated sugar
1 egg
1 Tablespoon milk
2 teaspoons vanilla extract
1.5 Tablespoons red food coloring
1 cup semi-sweet chocolate chips

Toss the flour, cocoa powder, baking soda, and salt together in a large bowl. Set aside.

Using a handheld or stand mixer with a paddle attachment, beat the butter on high speed until creamy, about 1 minute. Scrape down the sides and the bottom of the bowl as needed. Switch the mixer to medium speed and beat in the brown sugar and granulated sugar until combined. Beat in the egg, milk, and vanilla extract, scraping down the sides and bottom of the bowl as needed. Once mixed, add the food coloring and beat until combined. Turn the mixer off and pour the dry ingredients into the wet ingredients. Turn the mixer on low and slowly beat until a very soft dough is formed. Beat in more food coloring if you'd like the dough to be redder. On low speed, beat in the chocolate chips. The dough will be sticky. Refrigerate.