Crispy Parmesan Tilapia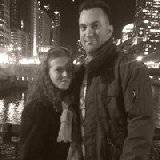 BY
H_Worth
Chris Hollingsworth
0

0

9 years ago

• 1 pound tilapia fillets, or fresh white fish of choice
• 1/2 cup freshly grated Parmesan cheese
• 1/2 cup seasoned bread crumbs
• 2 Tablespoons melted butter
• 1 Tablespoon olive oil


1. Preheat the oven to 425 degrees. Line a glass or metal baking pan with aluminum foil. Brush with olive oil.

2. Rinse the tilapia fillets and pat them dry with paper towels.

3. Mix the bread crumbs, grated Parmesan, butter, and oil in a bowl. Stir until thoroughly combined.

4. Place the tilapia fillets in the baking pan. Sprinkle them liberally with the bread crumb mixture.

5. Bake the tilapia for about ten minutes. The fish is ready when the flesh has turned translucent and the topping is golden brown.