Pasta Carbanara
PORTIONS: 4 SERVINGS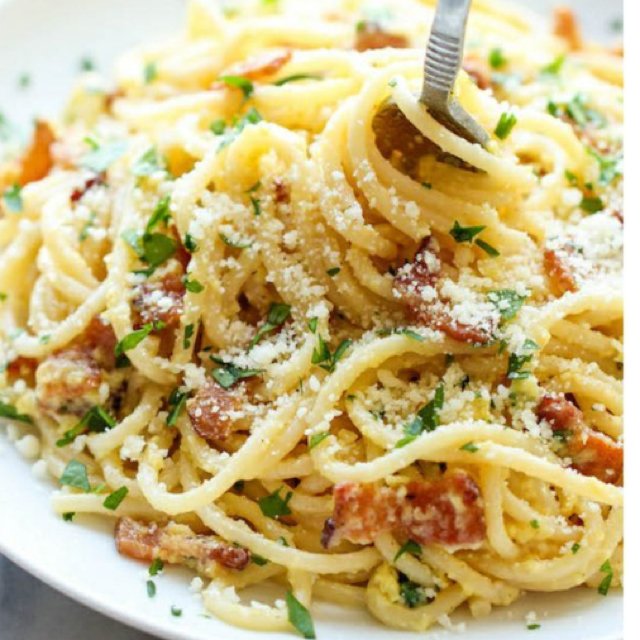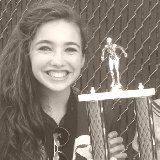 BY
Skylar1998
Skylar Strean
12

12

8 years ago


thay
8 years ago
Very nice👌
INGREDIENTS
8 oz spaghetti, any kind I pasta works as well
2 large eggs
1 cup grated Parmesan
2-3 sausages of your choice, diced summer sausage is a great element in this dish
4 cloves garlic, minced
Salt and pepper to taste
1 large tablespoon pesto
Sun dried tomatoes, as many as you would like
1 teaspoon thyme
1 teaspoon oregano
2 tablespoons chopped fresh parsley, optional

INSTRUCTIONS

In a large pot of salted boiling water, cook pasta following the instructions on the package; reserve one 1/2 cup water and drain well.

In a small bowl, whisk together eggs and Parmesan; set aside.

Heat a large skillet over medium high heat. Add sausage and cook until brown and crispy, about 6-8 minutes; reserve excess fat. Stir in garlic until fragrant, about 1 minute. Stir in pasta and egg mixture, and gently toss to combine; season with salt and pepper, to taste. Add reserved pasta water, one tablespoon at a time, until desired consistency is accumulated. Now is the time to add the pesto, sun dried tomatoes, thyme and oregano; mix till well incorporated.

Serve immediately, garnished with fresh parsley and Parmesan, if
desired.

thay
8 years ago
Very nice👌