Cheesecake
PORTIONS: 8-10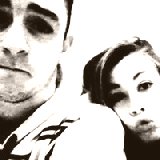 BY
emma.pettigrew.1
Emma Pettigrew
0

0

7 years ago

1/2 lb marg
1/2 lb digestive biscuits
1/2 lb Phili
2 packs dream topping
1/2 pt milk
1 jelly (flavor of choice)
1/2 pt boiled water to melt jelly

-melt butter. Crush biscuits. Mix. Flatten onto base of spring form tin
-mix dream topping and milk until thick. Add Phili and mix until lumps are gone.
-Add melted jelly and fold in making sure it is completely blended.
-Pour onto biscuit base and leave to set in fridge over night.