CHICKEN PICCATTA
PORTIONS: 2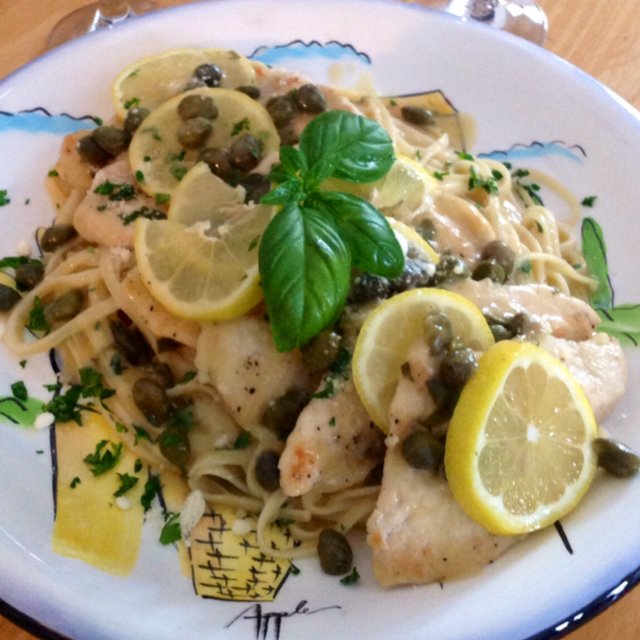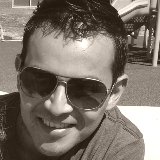 BY
thay
Jesús
6

6

8 years ago


AndreasSachse
8 years ago
Looks delicious!!

thay
8 years ago
Thanks!!
2 Boneless Chicken Breasts
2 oz Capers
1 cup Chicken Broth
1/2 cup White Wine
3 Lemons
2 tbsp Salted Butter
Fresh Parsley
Fresh Basil
1 tbsp Grated Parmesan Cheese
1/2 pound Pasta Linguine
4 tbsp of Extra Virgin Olive Oil
White Flour, Salt & Black Pepper to taste
DIRECTION :

PREPARATION :
-Slice each breast into 3 thin pieces, and then pound them with the meat pounder starting from the middle out until you get a flat thin meat,use plastic wrap in between.
THE CHICKEN :
-Turn oil medium heat, pass the chicken in flour and cook until golden brown on both sides,add salt and black pepper.
-After cooked set the chicken aside from pan,squeeze 1 lemon and let it sizzle for 30 secs or so along with the chopped Fresh Basil,add 1/4 cup wine wine and 1/4cup chicken broth, butter, let it steam until it starts to bubble, place the chicken back in the pan with capers,add fresh chopped parsley on the sauce and enough roux* to thicken the sauce.
THE PASTA :
- In a small pan squeeze half of the
lemon, 1/2 cup chicken broth,1/4 cup white wine,fresh chopped parsley,capers, when it's done add the cooked pasta and Parmesan cheese as well to enhance the flavor.
-Bring water to boil and cook the pasta al'dente (8 minutes) drain it well and add to the sauce.
TO SERVE :
-On a plate put the pasta on the bottom placing chicken on top and slices of lemon in between as garnish, pour the remaining sauce all over and sprinkle more parsley and Parmesan cheese for presentation.
-* ROUX is a thickening paste made out of melted butter and white flour.( for example, for this recipe melt for 20 seconds a tbsp of salted butter with 2 tbsp of white flour together and stir it until it turns into a paste and use it ad you need it, too much in the sauce will ruin it) 


AndreasSachse
8 years ago
Looks delicious!!

thay
8 years ago
Thanks!!