Vanilla Creme Brûlée
PORTIONS: 4 (4OZ RAMEKINS)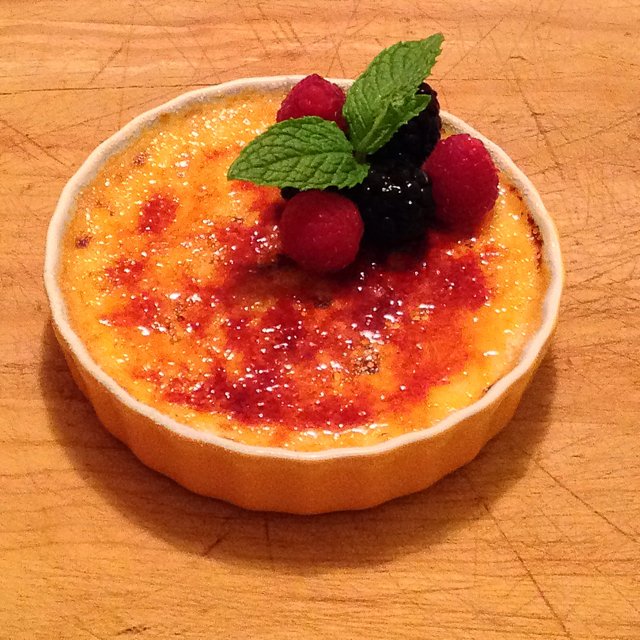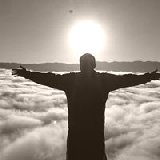 BY
luis.mazul.3
Luis Mazul Jr.
7

7

8 years ago


collazo
8 years ago
Muy buena presentación y buena opción para postre
4 egg yolks
1/4 c granulated sugar
1 pt heavy cream (hot)
1/2 tsp vanilla extract
Pinch of salt
2 tbsp granulated sugar (to caramelize the top)

Method:
1. Mix egg yolks and sugar in a bowl until combined.
2. Gradually stir in the hot cream to the egg mixture. Add salt and vanilla. Then strain the mixture.
3. Set the ramekins in a cookie sheet that is about 1 in. deep. Fill the ramekins with the mixture. Pour into the cookie sheet water enough to come about halfway up the sides of the dishes.
4. Bake at 350F until the custard is just set, about 20-25 minutes.
5. Cool, then refrigerate.
6. To finish, dab with a paper towel the top of the custard to remove any excess moisture. Add the remainder of the sugar enough to coat the top. To caramelize the sugar you may use the broiler - but keep a close eye on it. Or use a blow torch. When the sugar cools it will create a crust.
7. Enjoy!!!

collazo
8 years ago
Muy buena presentación y buena opción para postre