36 cal peanut butter cookies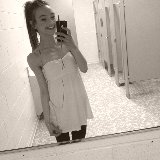 BY
Michelle
Michelle Thomas
1

1

8 years ago

1 cup better n' peanut butter (800cal)
1 cup sugar substitute/stevia (0cal)
1 egg (70cal)
1 tsp baking soda (0cal)

1. Preheat oven to 350 degrees F.
2. Grease a baking sheet with butter (or PAM!) and set aside. (I usually use aluminum foil so you don't have to use Pam or anything)
3. Combine peanut butter and sugar in a mixer until smooth. (Again, I usually just mix it myself with a wooden spoon but whatever suits your fancy!)
4. Add egg and baking soda and mix for another 2 minutes.
5. Roll 1 tsp of dough into balls and place onto the sheet. Flatten them (opt.)
6. Bake for 10 minutes, until lightly browned.