Black eyes pea burger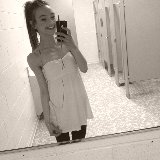 BY
Michelle
Michelle Thomas
0

0

7 years ago

1 can black-eyed peas (15 oz)
1/2 cup frozen spinach
1 tbsp. milk (try using substitutions. Milk packs a lot of cals)
1 tbsp. garlic


Directions:

Drain, wash and dry peas. In a bowl, mash peas until you reach a thick, pasty consistency.
Add spinach, milk, and garlic. Mix until well blended.
Form patties. If too dry, add 1 tsp. milk.
Place in a skillet or medium-sized saucepan over medium-high heat for 10 minutes on each side.