Greek chicken
PORTIONS: 4 TO 6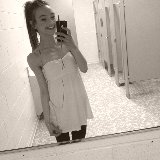 BY
Michelle
Michelle Thomas
0

0

9 years ago

Grated peel of half a lemon
1/4 lemon juice
1 tbsp olive oil
3 minced garlic cloves
2 tsp leaf oregano
4-6 chicken breast
Salt and pepper
Preheat oven to 425 and whisk together mixture. Arrange chicken bone side up in mixture. Lay piece of foil loosely overtop. Bake for 20 minutes. Turn chicken and baste. Reduce heat to 400 and continue baking uncovered basting every 10 minutes from 20 to 30 minutes.