Fried cabbage with sausage
PORTIONS: ABOUT 8 SERVINGS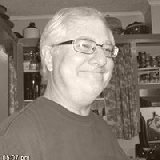 BY
Yantzi
Rick Yantzi
0

0

9 years ago

1 stick butter
1 small head of cabbage, chopped
1 small onion, chopped
1 pound smoked sausage, sliced into round pieces
1 (15 ounce) can diced tomatoes or Rotel tomatoes
1/2 teaspoon salt
1/2 teaspoon pepper

Melt butter in large skillet.
Add cabbage, and onion, and cook on medium high for about 5 minutes stirring to keep from sticking to the pan.
Add remaining ingredients, cover and simmer for about 20-25 minutes.