Chicken Paella
PORTIONS: 4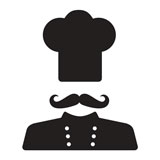 BY
FatuousGit
Simon Haines
0

0

7 years ago

1 tablespoon olive oil
1 red onion, sliced
2 garlic cloves, crushed
400g chicken mince
2 tomatoes, chopped
1 red capsicum, deseeded, sliced
1 zucchini, trimmed, sliced
1 cup basmati rice, well rinsed
2 1/2 cups reduced-salt chicken stock
1/2 teaspoon saffron threads
1/2 teaspoon mild paprika
1 cup frozen baby peas

Extras: 1/2 cup dry white wine, 200g chorizo sausage


Step 1
Heat oil in a large, heavy-based saucepan over medium-high heat. Add onion and garlic. Cook for 3 to 4 minutes or until soft. Add mince. Cook, stirring with a wooden spoon, for 2 minutes.

Step 2
Add tomatoes, capsicum and zucchini. Cook for 2 minutes. Stir in rice. Pour in stock. Add saffron and paprika and stir to combine. Bring to the boil. Cover and reduce heat to low. Simmer for 15 to 20 minutes or until stock is absorbed.

Step 3
Remove from heat and stir in peas. Cover and stand for 5 minutes. Season with pepper. Serve.