Creamy Bolognese Pasta
PORTIONS: 4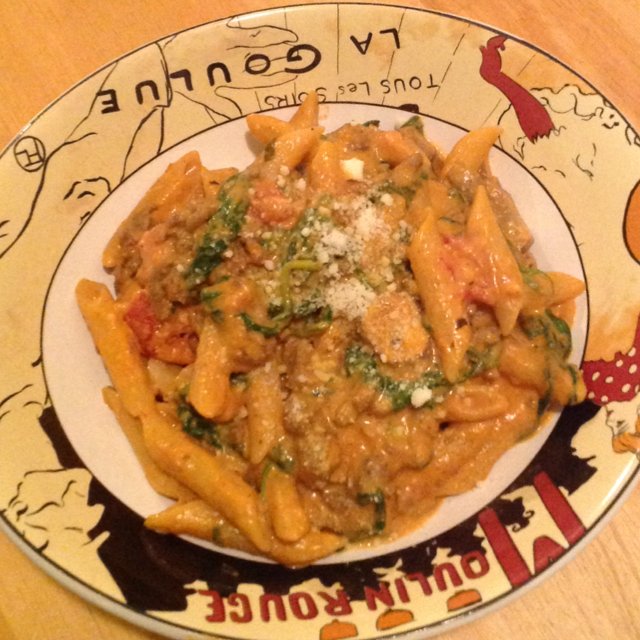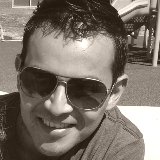 BY
thay
Jesús
1

1

9 years ago

1 lb. Ground Beef 75-25
1 lb. Penne Pasta
1 Small Yellow Onion
1 Bag Fresh Spinach
1 pt Heavy Cream
1 tbsp Salted Butter
1 Jar Chunky Marinara Sauce
1/2 cup Parmesan Cheese
1 tbsp Extra Virgin Olive Oil
Salt & Black Pepper to taste

DIRECTION :
For the Meat:

In a medium heat cook the chopped onions in Olive oil,when they are brown add the meat;add salt & pepper to taste; this will take like 15 minutes,then drain the meat well.

For the Pasta :

Boil it for 7-8 minutes,al'dente,( if cut in the middle of the pasta the center should still look a little white) . After the meat is done add the Mariana sauce and let it get warm,then add the heavy cream and stir it until you get the pink color,add the Parmesan cheese for more flavor and butter as well,add the pasta and let it cook for another 3-4 minutes,the final step is to add the spinach in small portion until they reduce in the sauce.

TIP: you can tear the spinach with your hands and add gradually into the sauce.