Earl Grey tea cookies
PORTIONS: 60 COOKIES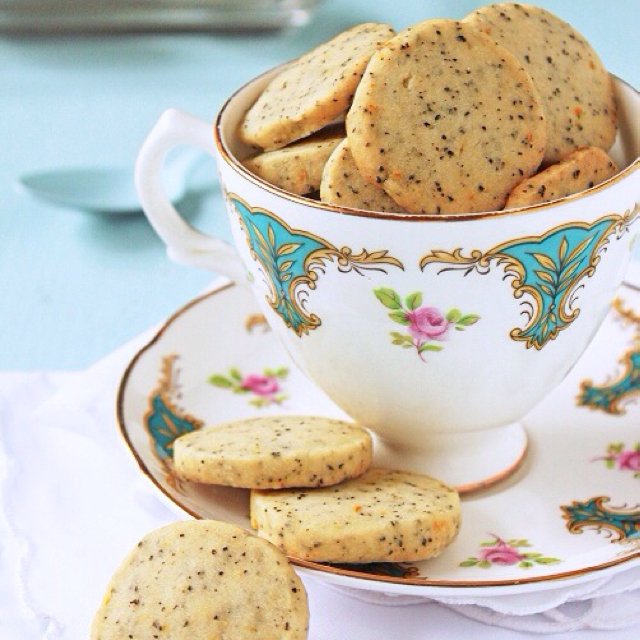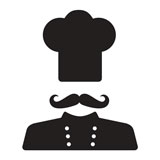 BY
isab
Isabel
5

5

6 years ago

2 cups all purpose flour
2 tbsp finely ground tea (tea can be ground in a spice grinder or mini food processor, use the best quality you can afford as cheaper teas have less flavour)
1/2 tsp salt
1 cup unsalted butter, softened
1/2 cup powdered sugar
1 tbsp finely grated orange zest (optional)

1) In a small bowl mix the flour, tea and salt together. Set aside.
In a large bowl, beat the butter, powdered sugar and orange zest together with an electric mixer until the butter is light and fluffy (about 3 minutes). Add the flour, mixing until well combined.

2) Split the dough in half and create two round logs, 1 1/4 inches in diameter, wrap them with parchment paper and refrigerate for 1 hour. To keep the bottoms of the logs from flattening out you can slide the logs into paper towel tubes before refrigerating.

3)Preheat the oven to 350. Line two cookie sheets with parchment, set aside.

4) Cut the logs into 1/4 inch slices, place the slices on the baking sheets about 1 inch apart. Bake for 13 to 16 minutes until the bottoms are just golden. Let the cookies cool on a wire rack before serving.

Enjoy!