Slow-Cooker Roast
PORTIONS: 8-10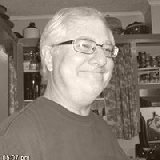 BY
Yantzi
Rick Yantzi
1

1

9 years ago

1 package dry Italian Seasoning
1 package dry Ranch Dressing
1 package dry brown gravy
3 pound Chuck roast
2 cups water

Mix the water and 3 seasoning packages together. Blend completely.
Place chuck roast in slow-cooker. Pour the seasoning mixture over the roast.
Cook on high about 4 hours or on low about 8 hours.