Blueberry Buttermilk Pancakes
PORTIONS: SERVES 4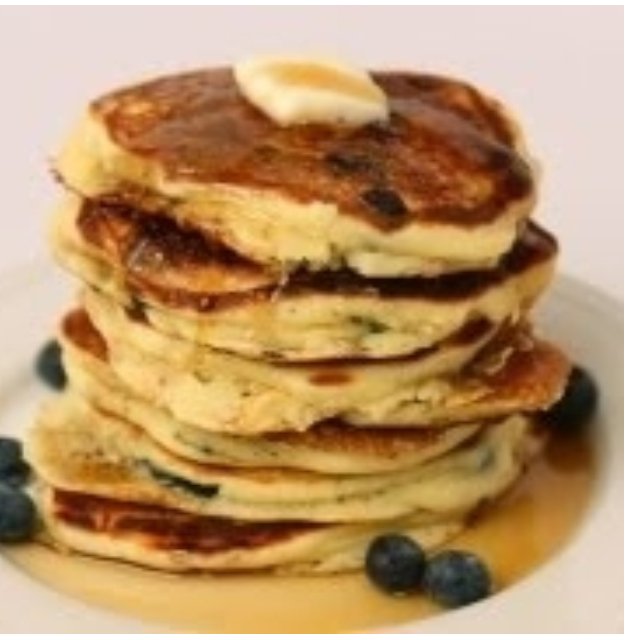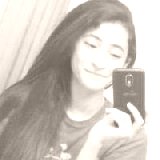 BY
Lulu
Zoe Bear
5

5

9 years ago

Prep time: 4 mins
Cook time: 10 mins

Ingredients:
1 ½ cups of All Purpose Flour
2 tsp of Baking Powder
1 tsp of Baking Soda
½ tsp of Salt
2 Eggs, separated
2 cups of Buttermilk
¼ cup of Granulated sugar
¼ cup of Unsalted Butter, melted
1 ½ cups of Blueberries



Process,

1) In a large bowl, whisk together the flour, salt, baking powder, baking soda and sugar, set aside.

2) In a small bowl, toss the blueberries with a couple tablespoons of the flour mixture and set that aside.

3) In a large measuring cup or small bowl, whisk together the buttermilk, egg yolks and melted butter and set that aside as well.

4) In another bowl, whisk the egg whites until they develop stiff peaks.

5) Pour the buttermilk mixture into the flour mixture and whisk until everything is combined well, fold in the egg whites and blueberry mixture and mix everything in gently in over to prevent the egg whites from deflating.

6) Preheat a large griddle over medium heat and brush it with some melted butter or spray with non stick spray.

7) Using a 1/3 cup measuring cup, ladle out the batter and spread it out a bit. The pancakes will need about 2 to 3 minutes on one side or until they start to form little bubbles around the edges, flip them and cook them for another 2 minutes or so or until both sides are golden brown and the pancakes are fully cooked through.