Kale chips / kål chips
PORTIONS: A SMALL SNACK FOR 2 PERSONS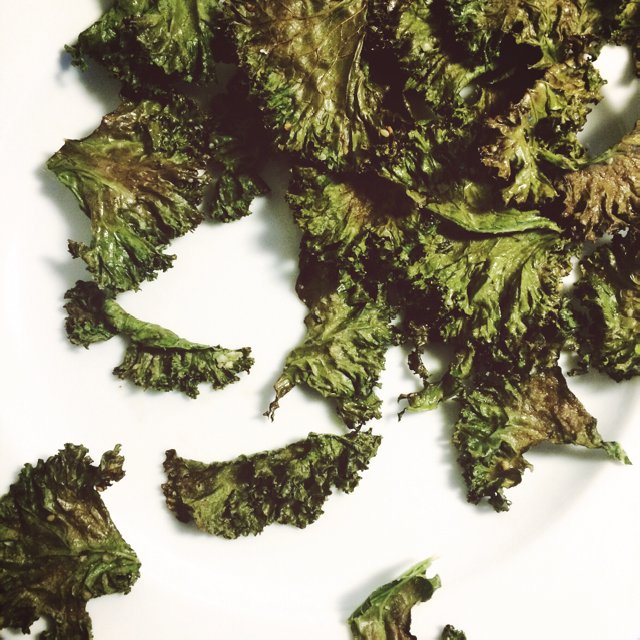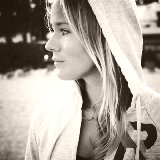 BY
jBird_jBird
Julie Kessler
11

11

6 years ago


alisagrever
6 years ago
Så godt Tatiana's opskrift - brugte hun en anden slags kål med mere lige/flade blade?

jBird_jBird
6 years ago
Jeg tror måske hun brugte palmekål... Tror man kan bruge lidt forskelligt faktisk, alt efter hvad man lige er til/har :)
This recipe is imported all the way from Hawaii! I had it from a friend of mine, Tatiana Howard, and it is really so, so easy and super, super crisp and delicious!! :) Enjoy! (Scroll further down for english version)

2 store stængler grønkål
3 spsk oliven olie (kan også bruge kokosolie)
2 tsk tahin
1 fed hvidløg (knust)
Et skvat frisk citronsaft
Pink himmalya salt til at drysse over

Forvarm ovnen til 145 grader C.

Fjern den tykke stængel fra kålen og riv bladene i mindre, lige store stykker. Jo mere ensartet størrelse, jo letter er det at få dem bagt perfekt, uden nogen af chipsne "får for meget".

Skyl kålen og søg for at tørre dem grundigt. Bladene/stykkerne skal være helt tørre.

Bland nu olie og alle øvrige ingredienser i en skål. "Gnid" olie-dressingen ind i bladene, så alt bliver indsmurt i et fint, tyndt lag.

Spred kålstykkerne ud i et tyndt lag på bagepapiret (sørg for stykkerne ikke ligger oven i hinanden) og drys med salt.

Bages/tørres i ovnen i ca. 12-15 minutter. Lad dem køle af i ca. 3 minutter og de er klar til servering! Uhm!! 😋

And for the english speaking followers :) 👇🏼

2 large steams of fresh kale
3 tbsp olive oil
2 tsp tahin
1 garlic clove (minced)
A good squeeze of fresh lemon juice
Pink himmalya salt to sprinkle over

(Instead of salt, you can also mix in a bit of soy into the oil and tahin)

Pre-heat owen on 300 F/145 C.

Rinse the cale well, remove the steams and tear the leafs into large pieces. Try to make these pieces approx. same size (making it easier to bake the chips even).

Dry the leafs - make sure they are completely dry.

Mix oil, tahin, garlic and lemon in a small bowl. "Massage" it into the leafs to ensure all nooks and crannies are coated.

Spread the kale out into a single layer on the baking sheet and season with pink salt.

Bake/dry in owen for approx 12-15 minutes. After they're done leave them to cool down for 3 minutes and they are ready to serve - yum 😋

Enjoy!!

alisagrever
6 years ago
Så godt Tatiana's opskrift - brugte hun en anden slags kål med mere lige/flade blade?

jBird_jBird
6 years ago
Jeg tror måske hun brugte palmekål... Tror man kan bruge lidt forskelligt faktisk, alt efter hvad man lige er til/har :)