Julie's stirfry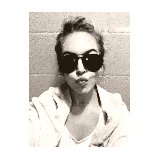 BY
brittni
Brittni Macpherson
0

0

9 years ago


What you'll need:
Rice noodles (any kind you like, or you can use regular pasta, or brown or jasmine rice, what ever floats your boat)
Broccoli
Brussels sprouts
Skinless boneless chicken Breast (I'd say 1 breast per person is good maybe a little less)
Soy sauce (healthier version but tastes exactly the same is liquid aminos use it all the time in stirfry and tastes great!)
Salt
Pepper
Olive oil
------------
Cook pasta or rice as it says on package

Preheat oven to 400, Cut Brussel sprouts in half and half again I do a lot of Brussel sprouts because i love them but do as many to your liking, add a tablespoon of olive oil to a baking sheet make sure it is spread out on the baking sheet and then place your cut up Brussel sprouts on the baking sheet move them around so they are covered lightly in oil, add salt and pepper to your liking, pop them in the oven till they are crispy around 10-15 min or slightly longer depending on how much oil gets on the Brussel sprout sometimes.

For the chicken just cut it up into small cubes place in a pan with a bit of oil salt and pepper and cook till the center is no longer pink! Cooking chicken in cubes not only doesn't take long but it is easy!

For the broccoli I usually steam it, but some may not have a steam basket so you can put oil on a pan and then add the broccoli with some salt, when it is green and tender it's ready!

Add all these together in a bowl and add your soy (or liquid aminos) to taste! :) enjoy!!