Wrapped Filet Mignon
PORTIONS: 2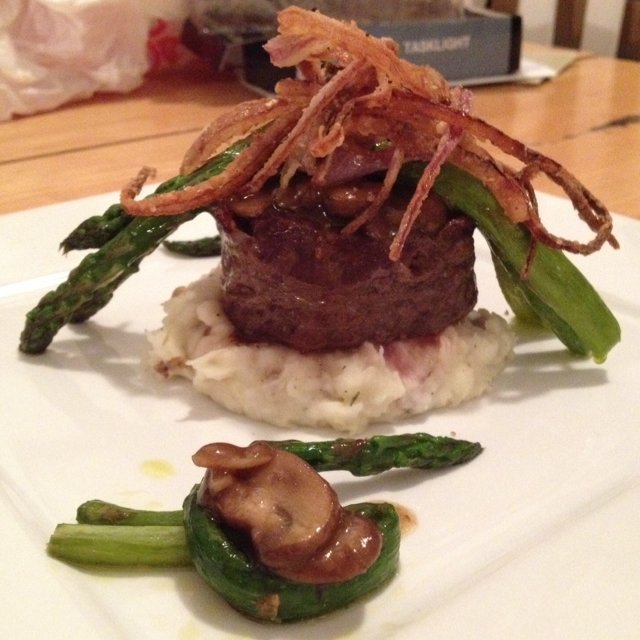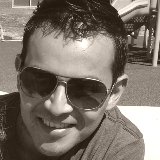 BY
thay
Jesús
2

2

6 years ago

2 Filet Mignons
2-4 Strips of Bacon ( raw )
2 Red Onions
2 Cup White Flour
20 oz Canola Oil
8 oz Cremini Mushrooms
3 tbsp Extra Virgin Olive Oil
2 Cloves Of Garlic ( minced )
1 Cup of Whiskey
2 oz Beef Broth
1 tbsp Brown Sugar
2 tbsp Salted Butter
1/4 lb. Fresh Asparagus
1/2 lb. Russet Potatoes
2 tbsp Sour Cream
1/3 Cup of Milk
Garlic Powder
Salt & Black Pepper to taste

DIRECTIONS : 🐄

- Turn oven at 450 temperature first.
- MASHED POTATOES:
- Cut the unpeeled potatoes in cubes and place in lightly salted water to bring it to boil, boil
until they come part with a fork then drain well and mash them with 2 tbsp of salted 
butter,add garlic powder,salt and freshly ground pepper,two tbsp of sour cream,1/3 cup of 
milk, then use an electric mixer for 2 minutes until is smooth and creamy. Or just make your 
favorite recipe.
- ONIONS STRAWS : ( can start cooking 5 minutes before the meat is done )
- Mix in a bowl the white flour with some salt and ground black pepper. Peel the onions and
slice them into very thin rings, heat the oil at medium heat and fry them until golden and
crispy, place on paper towels after to drain some of the oil and sprinkle with more salt and
pepper if desire.
- WHISKEY SAUCE : 
- Slice the mushrooms and cook in the Olive Oil for around 3-4 minutes then add a pinch of - 
garlic until golden brown then add the whiskey and let it steam for 1 minute add the beef
broth and brown sugar, 1/2 tbsp butter and stir regularly,reduce heat and simmer until the 
sauce thickens. ( you can add some roux to help with that )
- SAUTÉ ASPARAGUS : ( you can do this while meat is in the oven )
- Split the bottom of the asparagus with the knife, heat in a sauce pan Olive Oil add the
vegetable with salt and pepper to taste for 3-4 minutes and flip them regular, add the garlic 
and cook for 2 minutes to enhance the flavor and turn heat off. 
- THE MEAT :
- Wrap the meat with bacon
- Place them on a baking sheet with butter rubbed on the foil
cook each side for about 8 minutes; after that switch to high broil and finish them there 
very briefly.
- TO SERVE :
- On a plate put a scoop of mashed potatoes,the meat, then the sauce,asparagus and last 
the onions straws.