Breakfast Quesadillas
PORTIONS: MAKES 2 SERVINGS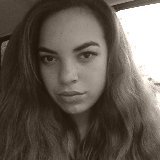 BY
Leila.kilroy
Leilani Kilroy
0

0

6 years ago

-2 tortillas
-1 cup of Mexican blend shredded cheese
-1/2 cup scrambled eggs
-1/2 cup diced breakfast sausage
-2 tbsp diced red onion

Heat a griddle to 350°.
Put one tortilla down on the heated griddle.
Spread out cheese on the tortilla.
Add the diced onion and sausage.
Add scrambled eggs.
Put second tortilla on top.
Let heat for 2-3 minutes, then flip with a spatula.
Wait another 4-5 minutes, then transfer to a plate.
Cut breakfast quesadilla into 8 slices (2 servings).
Serve with salsa, sour cream, and/or avocado.