Chicken Parmesan
PORTIONS: 4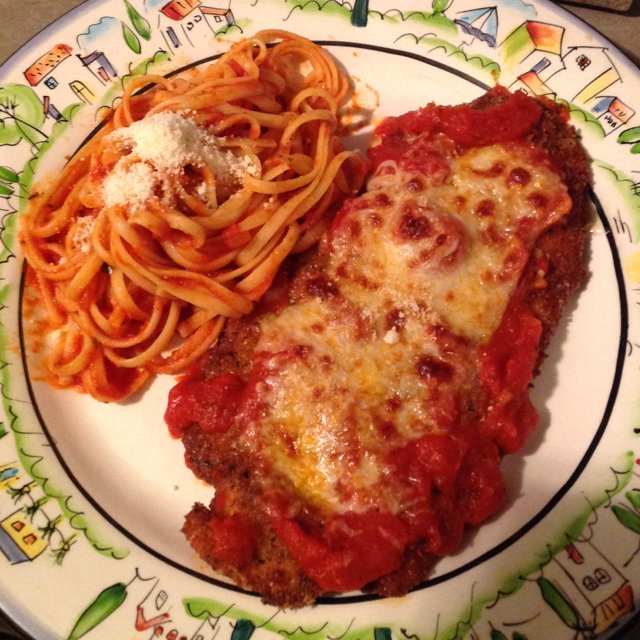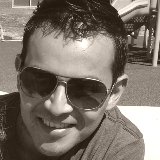 BY
thay
Jesús
13

13

9 years ago


thay
9 years ago
Everybody's favorite meal
1.5 lb. Chicken Breast ( thin slices )
15 oz Italian Bread Crumbs
4 Eggs
1 Cup of Milk
2 tbsp Parmesan Cheese
1 Cup White Flour
1 Jar of Chunky Marinara Sauce ( your favorite )
30 oz Canola Oil
1/2 lb. Linguine Pasta
1 Cup Mozzarella Cheese

DIRECTIONS : 🐔

-Put the oven at 375 temperature.
-Boil water for the pasta at medium heat.
-In a pan heat the oil in medium heat.
THE CHICKEN:
-In a bowl mix the eggs,milk,Parmesan cheese and stir until yolks break down.
-Flour the chicken*in both sides,then put in egg mix,then bread them.
-Fry**the chicken turning both sides for 5-6 minutes,you can place them in a plate with paper towels to drain some oil.
BAKING:
-Pour some sauce in a baking tray like 1/2 cup,add the chicken and add more sauce on top,then add the mozzarella cheese and cook for 8 minutes or until cheese gets brown.
-Cook the pasta when water starts to boil for 7-8 minutes al dente(some white in the middle of the noodle) while frying the chicken,stir the pasta regular.
-Heat the remaining sauce;drain the pasta and add it to the hot sauce add Parmesan cheese for extra flavor(optional).

TIP :*You can pound the chicken also to get a juicer and tender meat.
**You can bake it also,this will take like 25 minutes.

thay
9 years ago
Everybody's favorite meal