Mom's Bread Recipe
PORTIONS: 4 TO 5 LOAVES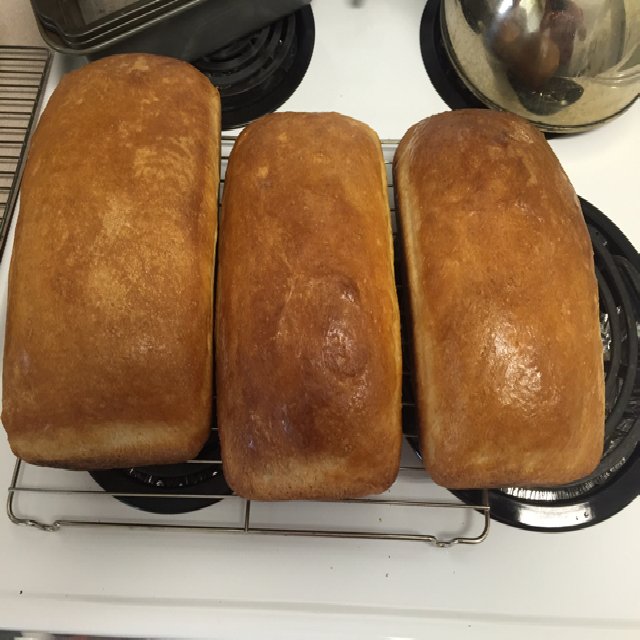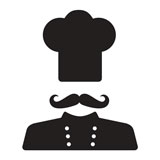 BY
Dana67
Dana
0

0

8 years ago

Pre heat oven with oven light on to warm up dough for rising.

Yeast (Traditional Active Dry Yeast)
In a small bowl, dissolve 1/4 cup warm water with 1tsp of Sugar & 1 full package of yeast. Let sit 10 minutes.


In a separate jug dissolve 5 TBSP of Sugar with 5 TBSP of Mazola oil with 3 TSP of Salt. Stir up and add 3 Cups of warm water. Pour mixture of liquid into mixing bowl.

Add risen yeast (after 10 minutes) to liquid mixture in mixing bowl. Stir

Sift in approx 8 Cups of Flour and kneed until all flour is combined. Kneed until not so sticky. Might have to add more flour.

Now rub about 1 TBSP of Margarin all over each side of dough and put in warmish oven for about 1 Hour. Mixture will double in size. Take out and punch down and return to oven to let rise again.

Remove from oven and punch down again. now it's ready to put into pans. Approx 4 loafs. Make sure pans are well greased.

After you put into pans, put into the oven to rise again. At this point you can beat a couple eggs and paint the tops of the Loafs when risen

With loafs out of the oven, preheat oven to 375° and bake for 20 to 25 minutes, or until a loaf is firm and has come away from the edge of the pan. Take out and let cool. If putting on a rack, leave bread right side up. If not using a rack, put bread upside down crust facing down.