Taco Soup
PORTIONS: 8 TO 10 SERVINGS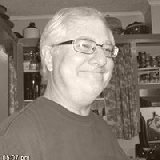 BY
Yantzi
Rick Yantzi
0

0

8 years ago

1 med. onion chopped (optional)
1 (15 oz.) can sweet whole kernel corn
1 (15 oz.) can black beans
1 (15 oz.) can pinto beans
1 (29 oz.) can diced tomatoes
1 (8 oz.) can Rotel tomatoes
1 pkg. taco seasoning
1 pkg. Ranch dressing (dry)
2 (10 oz.) cans chicken breast

Sauté onion in large pot. Add all canned ingredients (liquids also). Add seasonings. Bring to boil, lower heat and simmer 10 minutes. Serve with salsa, tortilla chips, shredded cheese, and sour cream.