Special Potatoes
PORTIONS: 4-5 SERVINGS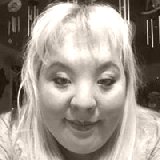 BY
sambena
Samantha Perry
0

0

5 years ago

4-6 potatoes washed (cubed)
1-2 onions (diced)
Garlic powder
Parmesan cheese
Paprika
Bbq spice
Chicken spice
Chili spice

1. Wash your potatoes and then cut them into 1 inch cubes then put into a mixing bowl
2. Take your onion and dice up your onion and add with your potatoes in your bowl.
3. Add your spices and mix well
4. Take your mixed potatoes and onions and transfer them into a 9x9 glass pan.
5. Bake in the oven at 350 degrees for 45 mins.
6. Add salt and pepper to taste.