Pesto Tortellini & Grilled Chi
PORTIONS: 4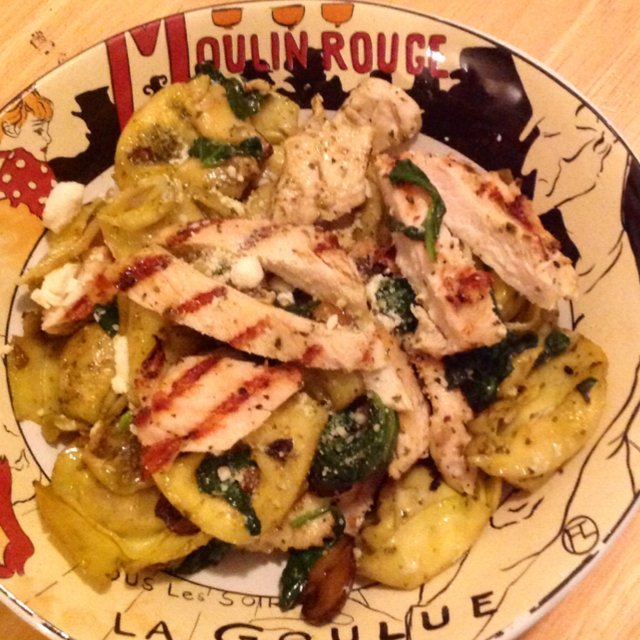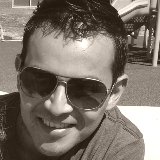 BY
thay
Jesús
6

6

6 years ago

2 lb. Cheese Tortellini
1.5 lb. Thin Boneless Chicken Breast
15 oz Cremini Mushrooms
1 Bag Fresh Spinach
5 Garlic Cloves
8 oz Goat Cheese
1 cup Extra Virgin Olive Oil
8 fl oz Pesto Sauce
1 tsp Sea Salt
1tsp Black Pepper
1 tbsp Minced Garlic
1 tsp Crushed Red Pepper ( optional )
3 oz Lemon Juice

DIRECTIONS :

For the chicken:
Mixed in a bowl the 1/2 cup of Olive oil,minced garlic,lemon juice and all the other spices to marinated the chicken. (You will grilled the chicken ten minutes before everything it's almost done).
Tortellini:
Boil the pasta for around 7-8 minutes,(not until the point that they get too soft)
Vegetables:
Sauté in olive oil the mushrooms until they get partially cooked 5 minutes or so,then add the garlic cloves and let them get brown gold,add the pesto cook it for just about 1 minute,add the cooked tortellini,spinach and the goat cheese and let it cook for 2-3 more minutes and then for the final step add the sliced grilled chicken on the top. (Adding Parmesan cheese is optional).
TIP: Use a non-stick pan to avoid the pasta to break and if it seems to dry you can add more olive oil.