Shrimp and Grits
PORTIONS: 6-8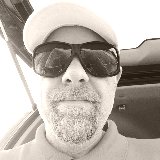 BY
Bluie
Bishop
0

0

8 years ago


Grits

2½ cups whole milk
1½ teaspoons kosher salt
1 cup coarse-ground grits (not
4 oz. cheddar, grated (You could use any melting cheese in this recipe, such as a sharp cheddar, fontina, or Gruyere)
Kosher salt and freshly ground black pepper
1 tablespoon chopped fresh chives (optional)

For the Grits:

Bring milk, salt, and 2½ cups water to a boil in a large saucepan over medium-high heat. Gradually whisk in grits until smooth. Reduce heat to low, cover, and cook, whisking occasionally, until creamy but still with some bite, at least 20–25 minutes (if too thick add milk a little more at a time). Remove from heat and whisk in butter and cheese; season with salt and pepper. Serve topped with chives.

Shrimp

2 tablespoons extra-virgin olive oil
1 medium white onion, minced
1 medium green bell pepper, minced
1 garlic clove, minced
1 pound andouille or spicy Italian spicy sausage, cut in chunks
1/4 cup all-purpose flour
2 cups chicken stock
2 to 3 bay leaves
2 pounds large shrimp, peeled and deveined, tails on
Pinch cayenne pepper, adjust to personal preference
1/2 lemon, juiced
Kosher salt
Freshly ground black pepper

For the shrimp:

Place a deep skillet over medium heat and coat with the olive oil. Add the onion and garlic; saute for 2 minutes to soften. Add the sausage and cook, stirring, until there is a fair amount of fat in the pan and the sausage is brown. Sprinkle in the flour and stir with a wooden spoon to create a roux. Slowly pour in the chicken stock and continue to stir to avoid lumps. Toss in the bay leaves. When the liquid comes to a simmer, add the shrimp. Poach the shrimp in the stock for 2 to 3 minutes, until they are firm and pink and the gravy is smooth and thick. Add the cayenne pepper, Tabasco and lemon juice. Season with salt and pepper.

Spoon the grits into a serving bowl. Add the shrimp mixture and mix well. Serve immediately.