White Choc. Oatmeal Cookies
PORTIONS: 42 COOKIES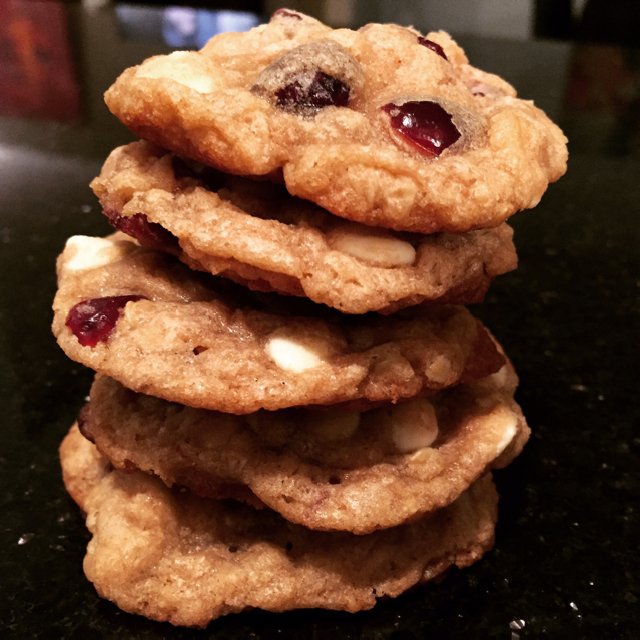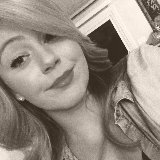 BY
meganblair
Megan Greever
2

2

6 years ago

Ingredients

1 cup unsalted butter, softened
1 cup packed light brown sugar
1 cup granulated sugar
1 Tbs ground cinnamon
2 large eggs
½ Tbs vanilla paste
2 cups all-purpose flour
½ tsp baking soda
1 tsp baking powder
½ tsp salt
1½ cups old fashioned oats
1 cup dried cranberries
1 cup white chocolate chips

Directions

In a large bowl, beat together the butter and sugars. Add eggs one at a time, beating well after each addition. Beat in the vanilla.

In a separate bowl, combine flour, baking soda, baking powder, and salt. Stir with a whisk. Fold the flour mixture into the butter mixture just until moistened. Stir in the oats, cranberries, and white chocolate. Cover and refrigerate for 2 hours.

Preheat the oven to 375F degrees. Roll the cookie dough into 1 Tbs sized balls. Place cookie balls 2 inches apart on a parchment lined baking sheet. Bake for 8 minutes. Allow cookies to cool slightly on the pan before transferring to a cooling rack to cool completely.