Vegan Funfetti Cupcakes
PORTIONS: 12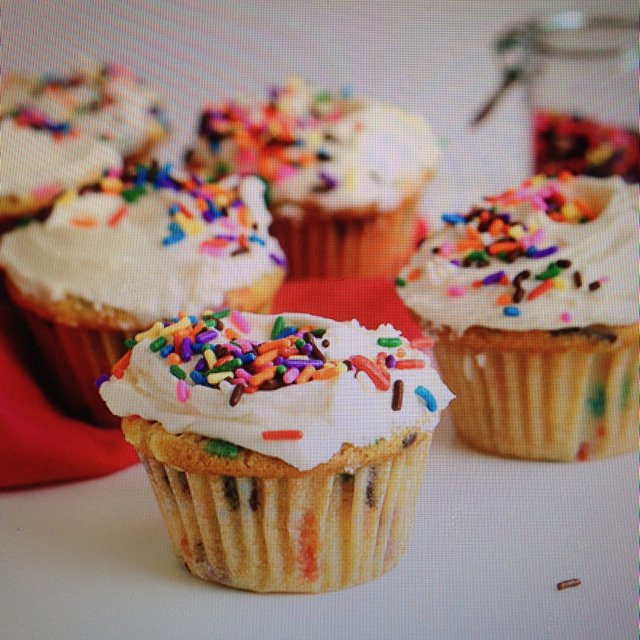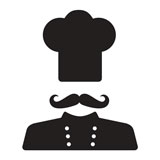 BY
alexisbaird
Alexis Baird
0

0

8 years ago

CUPCAKES:
1 cup non-dairy milk + 1 tsp Apple cider vinegar
1/2 cup (1stick) vegan butter, softened
Scant 1 cup granulated sugar
1 tsp pure vanilla
1 1/2 cups unbleached all-purpose flour
1 1/2 tsp baking soda
1/4 tsp salt
1/3 cup rainbow sprinkles

FROSTING
1/2 cup (1 stick) vegan butter, softened
2 1/3-3 cups powdered sugar
1/4 tsp vanilla
Splash of non-dairy milk

Preheat over to 350 degrees F and line a standard muffin holder with 12 paper liners
In a liquid measuring cup, measure out non dairy milk and add vinegar or lemon juice. Let set to curdle/activate.
Add softened butter to a large mixing bowl and cream with a mixer. Then add sugar and vanilla and beat until combined and fluffy.
Add dry ingredients to a sifter in this order. 1 cup flour, baking soda, baking powder, salt, and then remaining 1/2 cup flour.
Sift over butter/sugar mixture alternating with the almond milk mixture. Blend until well incorporated and no large lumps remain.
Add sprinkles and gently fold/stir with a rubber spatula or mixing spoon.
Divide evenly among cupcake holders making sure not to overfill. These do best 3/4of the way up.
Bake on a center rack at 350 for 20-24 minutes.
Let cool completely
For icing, beat softened butter until light and fluffy. Then add vanilla and mix some more. Add powdered sugar 1/2 cup at a time and continue mixing until thick and creamy. Drizzle in a little non dairy milk to thin.