Roasted salsa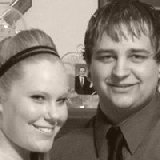 BY
tattooedfoodiekc
Clint Kyle
0

0

5 years ago

8 medium tomatoes
2 jalapeños
1 medium or 1/2 large white onion
1 bunch cilantro
2tbsp lemon/lime juice
1tbsp cumin

1. Char tomatoes, jalapeños and onion over open flame, cover steam seed and skin Jalapeños.
2. Throw all ingredients into container/food processor. Whiz with stick blender until smooth but chunky.
3. Salt/pepper to taste.