Barbacoa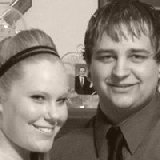 BY
tattooedfoodiekc
Clint Kyle
0

0

8 years ago

3# beef chuck
2C flour
4tbsp ground cumin
1.5tsp red pepper flakes
2 jalapeños
2 red onions
1/4C garlic cloves
1tbsp oregano
12oz Mexican beer (tecate, sol, pacifico)
2tbsp beef base
2tbsp tomato paste
2 carrots
2 celery


1. Cut beef into uniform pieces about 1 inch thick x 4 wide and dredge in flour
2. Heat large pot/rondo over high heat. Add enough oil to cover bottom by 1/8inch
3. Brown all sides of meat, remove and put into hotel pan.
4. Add onions and garlic to pot, sauté until caramelized and tender. Add tomato paste and beef paste until worked through the. Add beer to deglaze pot.
5. Pour liquid mixture over beef. Add remaining ingredients and cover with foil.
6. Braise at 425 for 3-4 hours until tender.