Sourdough Bread
PORTIONS: 2 LOAFS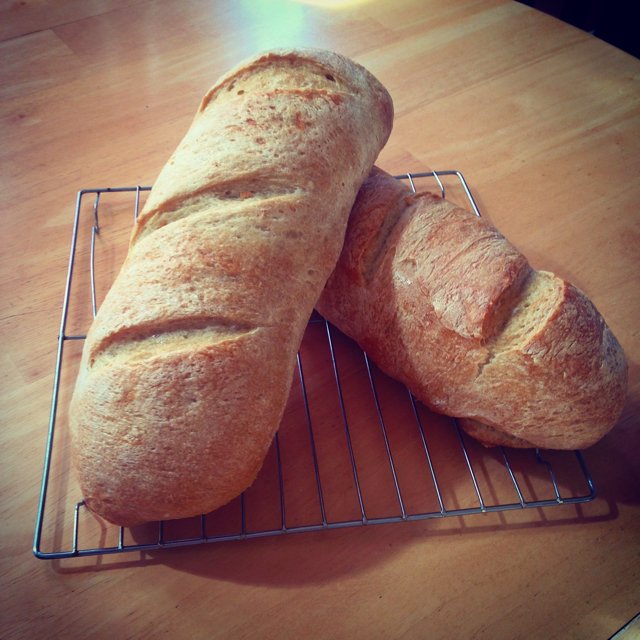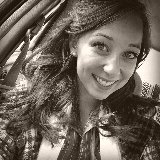 BY
vannah1205
Savannah McCullum
2

2

5 years ago

1 cup fed sourdough starter
1 1/2 cups lukewarm water
3 cups all purpose flour

1 TB granulated sugar
2 tsp salt
2 cups bread flour
1 - 2 TB water

1 egg white
1 TB water
water in spray bottle


In electric mixer (or by hand with wooden spoon), combine starter, water, and all purpose flour. Mix until smooth. Cover loosely with plastic wrap and let sit at room temperature for 4 hours.
***I never used a mixer; I rarely used a spoon; most my mixing throughout the recipe was done with my hands.
***When sitting at room temperature, put it in a microwave - don't turn it on; shut the door and leave it while it does its thing.

Transfer the bowl to the fridge and let sit overnight - at LEAST 12 hours.

Remove from the fridge and add the salt, sugar, and bread flour. Mix until a ball of dough starts to form. Add the water as needed in order for all the dry ingredients to come together and become "smooth". Knead the dough for 5 to 6 minutes or until the dough is "smooth". Put the ball of dough in a lightly oiled bowl. Flip once or twice in order to cover the ball. Cover loosely with plastic wrap. Let sit in warm spot for 3 to 4 hours. The dough will double in size.

Spray a cookie sheet with cooking oil/spray and lightly sprinkle with flour and cornmeal (or use parchment paper).
***I researched alternatives to parchment paper and the basic spray, cornmeal, and flour worked perfectly - cheaper too.

Transfer dough (dump it out) to lightly floured area - DO NOT KNEAD!!! The dough will slightly deflate when you dump it out; be gentle throughout this whole process. Split into 2 portions. Shaped into easy batard shape (Google how to; watch video). Place seam side down on the cookie sheet. Do this for both portions of dough. Cover loosely with lightly oiled plastic wrap. Let sit at room temperature for about 2-3 hours until nearly doubled in size.

Place baking stone in oven and let it warm up while the oven preheats (at least 20 minutes) - 425 degrees.

Before baking, lightly slash the top of the batard as desired with serrated knife. Best together water and egg white. Brush surface of both loaves with mixture. Spray lightly with water. Put ENTIRE cookie sheet on baking stone. Let cook for approximately 28-39 minutes (or until golden brown - like my picture). Halfway trough bake time, rotate the pan.

Once done, you can check the inside of the loaves to see if they've cooked enough with a simple meat thermometer - it should read 190 to 200 degrees. Check from the bottom of the loaf. Let cool on wire rack for 30 minutes. Enjoy :)

***My times were never precise. I let the dough sit for almost triple at times. The only time I would say not to let it sit too long is the first "session" of sitting and the last "session" (in formation of loaves) right before baking.
***The loaves might feel very hard and overcooked; just wait and taste them. It's supposed to have a harder crust and softer, chewier center.