Chicken Enchiladas
PORTIONS: 4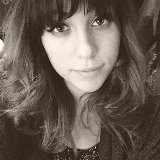 BY
hmoles97
Hannah Moles
0

0

5 years ago

16 oz shredded chicken
8 oz sour cream
1/4 cup skim milk
10 oz can of cream of chicken soup
1 tbsp chopped fresh cilantro
10 oz can of Rotel diced tomato and green chiles
1 cup of onion chopped
4 oz can chopped green chiles
8 small tortillas
1/2 cup Mexican shredded cheese

1. Preheat oven to 350°. Spray 9x13 pan with olive oil.
2. In saucepan, combine milk, sour cream, soup and cilantro. Heat until boiling. (Will bubble and make a mess if you don't stir)
3. Combine chicken, Rotel, onions and green chiles in a pan with olive oil.
4. Heat until onions are cooked.
5. Put 2 tbsp of chicken mixture in tortillas and roll up, seam down. Pour sauce over top and then top with cheese.
6. Cook for 30 minutes or until cheese is melted and browning.