Peanut Butter Cookies
PORTIONS: 16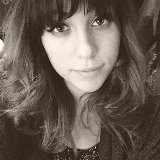 BY
hmoles97
Hannah Moles
0

0

8 years ago

1 egg
1 cup peanut butter
1 tsp baking soda
1/2 cup brown sugar
1 cup chocolate chips

1. Preheat oven to 350° and line pan with parchment paper.
2. In a large bowl, whisk together egg, baking soda and brown sugar until no chunks.
3. Stir in peanut butter until well blended.
4. Fold in chocolate chips.
5. Scoop onto backing sheet in tablespoon scoops, flatten a little on the top of each cookie.
6. Bake for exactly 10 minutes. Let cool for 5 minutes.