Porkbelly and watermelon salsa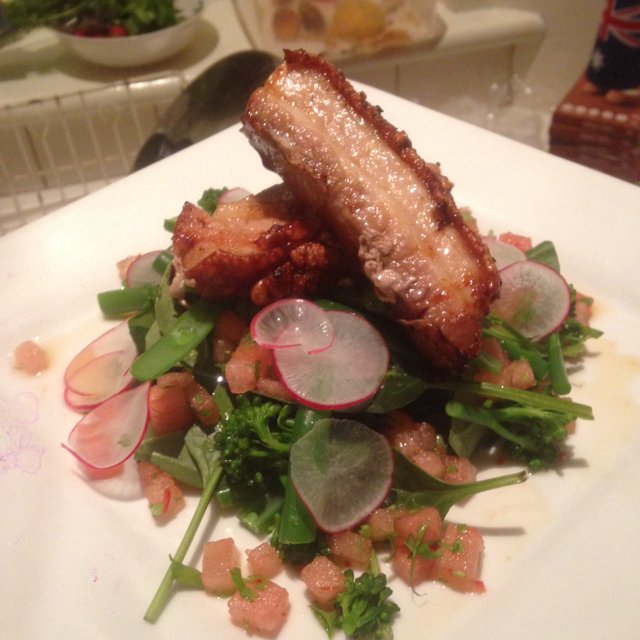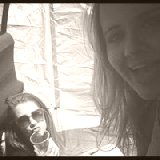 BY
sharpie
Bree Sharpe
3

3

8 years ago

Pork belly:
rub the skin with orange juice and salt. roast in oven for about 15min on 200, if crackling is soft shallow fry in frypan till crisp.

Watermelon salsa:
Finely chop 250g of coriander, finely dice 2-3 red chillies, cut water melon into 3mm cubes

Chinese 5 spice dressing:
In a pot place 4 cloves, 1 star anise, 1 stick of cinnamon, 1tbs of fennel seeds, the juice of 4 oranges, dilute with water. Season. Add tbs golden syrup and 1/2 cup of brown sugar. Add 2tsp sesame oil 2tbs rice wine vinegar 3tbs apple cider vinegar 2tbs of dark soy. Season.

Bed of greens:
Bring pot of water to boil place broccolini and green beans in for 2-3 minutes, drain an set aside to cool, mix greens through about 300g of spinach leaves

To serve:
Place one layer of greens on plate, spoon desired amount of salsa evenly over greens and repeat this with another layer of greens then salsa. Place pork belly on top and drizzle the 5 spice dressing over the salad.