Chili & Rice
PORTIONS: 4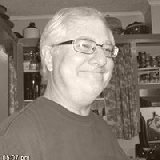 BY
Yantzi
Rick Yantzi
0

0

8 years ago

1 lb. ground beef
1 onion chopped (about1/2 cup)
1 Tablespoon chili powder
1 (10 oz.) can tomato soup
1/4 cup water
1 teaspoon vinegar
1 can kidney beans (about 15 oz.) rinsed & drained
1 cup prepared rice

1. Cook beef, onion, and chili powder until beef is well cooked, stirring often. Drain off excess fat.

2. Stir the soup, water, vinegar, & beans. Reduce heat to low. Cover and cook about 10 minutes. Serve on rice.