Vegetable Tortellini Stew
PORTIONS: 4-5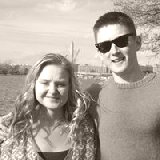 BY
DNAllyn
Danielle Allyn
0

0

8 years ago

28oz whole plum tomatoes with basil, undrained
16oz vegetable broth
1.5 cups hot water
9oz package whole wheat cheese tortellini
1/2 cup onion, chopped
1/2 cup green pepper, chopped
1 cup fresh mushrooms
1 cup fresh green beans
1/2 cup carrot, chopped
1/2 cup canned, whole kernel corn
1 tbsp olive oil
Fresh garlic cloves
Oregano
Fresh basil
Salt and pepper

1. Salute all vegetables except corn in oil with garlic, salt, pepper and herbs.
2. Add tomatoes (break into smaller pieces as you add), broth, water and corn to the vegetables. Bring to boil. Reduce heat and simmer for 10 minutes.
3. Add tortellini and cook an additional 10 minutes, stirring occasionally. Add additional herbs as needed to taste.