Homemade Bleu Cheese Dressing
PORTIONS: 10 PEOPLE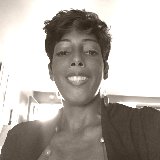 BY
TheDivaChef
Chenee Jeffersonel
0

0

8 years ago

1/4 cup crumbled bleu cheese
2 Tbsp sour cream
2 Tbsp Mayonnaise
1/4 cup buttermilk
1 Tbsp vinegar
1 Tbsp parsley
salt
pepper

1. Mix sour cream, mayonnaise and buttermilk in a bowl until smooth.
2. Add vinegar and parsley and continue mixing.
3. Fold in crumbled bleu cheese
4. Season with salt and pepper to taste.
5. Refrigerate overnight.