Taco pizza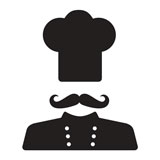 BY
codie
Codie
0

0

8 years ago

One package of crescent rolls
One can of refrained beans
One small can on tomato sauce
2 cups of cheese
Ground beef
Taco seasoning
Doritos

Unroll crescent rolls on bottom of pan, layer in the beans, Tomato sauce, meat, cheese, and crushed up Doritos on top. Set oven at 350. Bake for 20-25 minutes or until Doritos are slightly brown.