Poached Pear with maple cream
PORTIONS: 6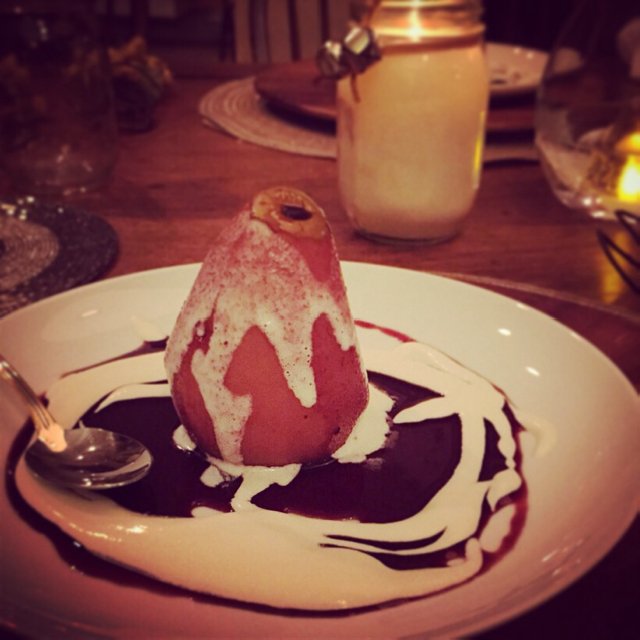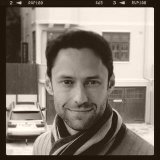 BY
Rudi
Rudi Stroebel
1

1

8 years ago

6 x green pears (they don't need to be perfectly ripe).
Half a btl of good red wine.
4 x cinnamon sticks
1 x tangerine
Half a cup coconut syrup, maple syrup or treacle sugar.
Pinch of salt.
Purified water.
Double cream.
Vanilla pods.

Slice the bottom of the pear flat in order for it to stand up straight.
With a potato peeler carefully peel the pear from top to bottom, keeping the pear's shape.

Place the wine, water, cinnamon and your choice of sugar into a saucepan. Peel the tangerine and cut it into small pieces and add to the liquid. Bring it to the boil and add the pears to the boiling liquid.
Reduce heat and poach until pears are tender. Do not overcook!!!!

Once the pears are tender, remove then and set aside.

Turn the heat up high and reduce liquid to a syrup consistency.

Blend cream with the maple syrup. Do not whip.

Warm pears in the oven.
Place pear on a dessert plate, pour cream onto the plate, and finally pour the hot syrup over the pear and cream.

Enjoy!!!