Cashew Chicken Lettuce Wraps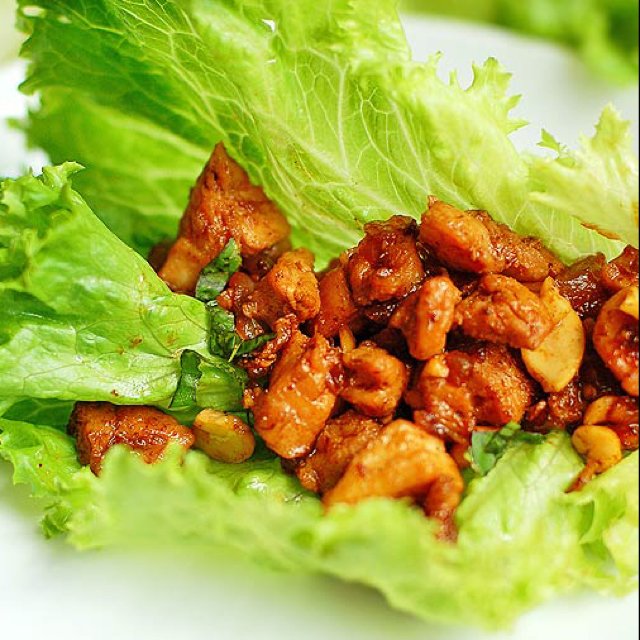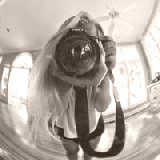 BY
kikiheron
Kiki Heron
3

3

8 years ago

Ingredients

Stir Fry Sauce:
2 tbsp Soy sauce
1 tbsp Rice vinegar
1 tbsp Brown sugar
¼ tsp Ground red pepper
¼ tsp Ground ginger

Cashew Chicken:
¾ lb Chicken breast, diced (or you can substitute ground chicken)
3 tbsp Canola oil
1 cup onion, diced
2 cloves garlic, minced
1 tsp Soy sauce
¼ cup cashews, chopped
Salt, pepper to taste
Butter or Greenleaf lettuce leaves

Instructions

1) Mix all stir fry sauce ingredients in small bowl, making sure to dissolve brown sugar and set aside.

2) Heat canola oil in saute pan over medium high heat. Add diced chicken and brown.

3) Remove chicken from oil.

4) Add diced onions, garlic and 1 tsp. soy sauce to pan.

5) When onions and garlic are brown and tender, add stir fry sauce, browned chicken and cashews.
Saute mixture for a few minutes, taste and add salt and pepper if desired.

6) Remove from heat. Spoon chicken mixture into individual lettuce leaves.
Add your favorite hot sauce, more cashews, chopped green onions or finely sliced basil.