Grilled Che: Spinach/Artichoke
PORTIONS: 2 SANDWICHES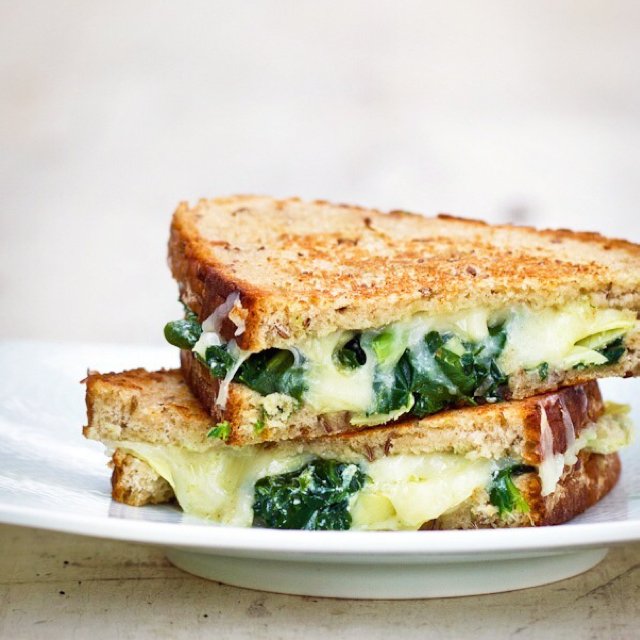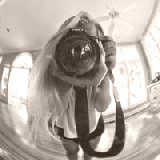 BY
kikiheron
Kiki Heron
5

5

8 years ago

Ingredients
Fresh spinach – enough for about 3 cups chopped
Canned artichoke hearts – about 3 (around 6 ounces)
2 cloves garlic
1 tbsp Olive oil
2 tbsp Sour cream
1 cup shredded cheese (blend of mozzarella and provolone)
4 pieces bread
Kosher salt
Butter or olive oil

Instructions

1) Dice the 2 cloves garlic. Chop the artichokes. Wash and stem the spinach, then chop it coarsely.

2) Heat about 1 tablespoon olive oil in a skillet. Add the garlic and saute for 30 seconds. Then add the spinach and a pinch of kosher salt, and saute for a few minutes until just limp. Add the artichokes and saute for another minute or so, until heated through. Drain off any liquid from the pan. Stir in 2 tablespoons sour cream and another pinch of kosher salt.

3) Spread butter (or olive oil) on one side of each of the 4 bread pieces. Heat a griddle pan to medium high heat. Place 2 pieces of bread on the griddle, buttered side down. On each piece, spread some shredded cheese, the spinach artichoke filling, some more cheese (1/2 cup cheese per sandwich), and the other piece of bread. When the bottom bread is browned, flip the sandwich and cook until the bread is toasted and the cheese is melted.