Chicken Gyros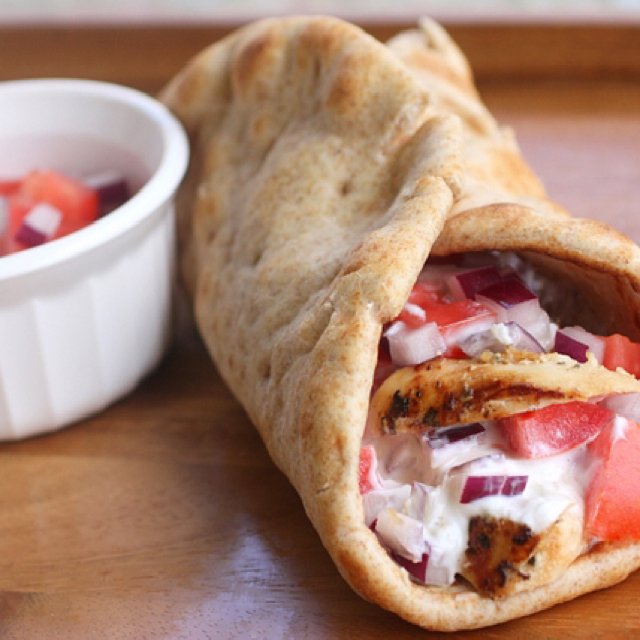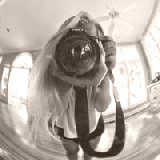 BY
kikiheron
Kiki Heron
7

7

8 years ago

Ingredients

Tzatziki Sauce:
1 cup Plain Greek Yogurt
1 Cucumber
1 tsp Minced Garlic
1 tsp White Wine Vinegar
Salt
Pepper
Fresh lemon juice
EVOO

Chicken:
1 ¼ lbs Chicken Breast
2 tsp Minced Garlic
2-3 tbsp Lemon Juice
2 tsp Red Wine Vinegar
2 tbsp EVOO
2 tbsp Greek Yogurt
1 tbsp Dried Oregano
Salt
Pepper
Pita Bread
Tomatoes, diced
Red onion, sliced thin

Instructions

1) Shred the cucumber or chop in food processor. Wrap in a towel a squeeze to remove as much water as possible. Mix together the yogurt, shredded cucumber, garlic, white wine vinegar, salt and pepper to taste, and lemon juice. Drizzle lightly with olive oil.

2) Refrigerate for at least 30 minutes before serving to allow the flavors to meld.

3) To prepare the chicken, combine the garlic, lemon juice, red wine vinegar, olive oil, yogurt, oregano, and salt and pepper to taste in a medium bowl. Whisk together until mixed well. Add the chicken pieces to the bowl and mix well to coat. Cover and refrigerate for about 1 hour.

4) Cook the chicken as desired, either in the skillet or with the broiler. Once the chicken is completely cooked through, transfer to a plate and let rest for 5 minutes.

5) Wrap chicken, tzatziki sauce, tomatoes, and onions in pita to serve.