Moms Meatballs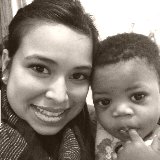 BY
ninareece
Selena Malecha
0

0

8 years ago

2 lbs. ground beef
1 c. bread crumbs
2 eggs
1 T. Parsley
1 med. onion, chopped
Pepper to taste
Garlic powder to taste
Seasoning salt to taste
1 (10-oz) jar apricot preserves
1/2 c. barbecue sauce
1 jar whole mushrooms, drained


Mix ground beef, bread crumbs, eggs, onions and all seasonings. Form into small meat balls. Bake in oven on foil-lined cookie sheet at 350 for 30-40 minutes, or until done. Heat preserves & barbecue sauce in pan until warmed through. Add mushrooms. Place meat balls and sauce in crockpot and warm on low until ready to serve.