Diary free pizza
PORTIONS: 2 SERVINGS (6 PIECES)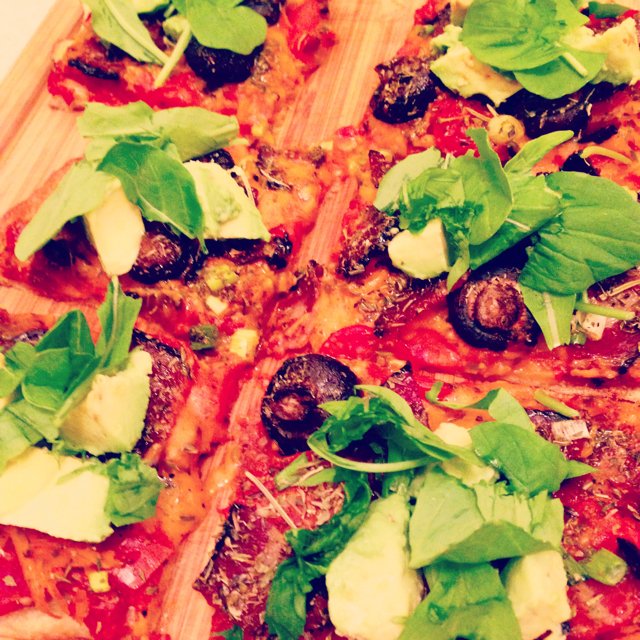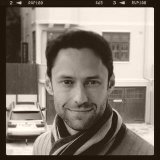 BY
Rudi
Rudi Stroebel
0

0

8 years ago

6 strips Maple smoked bacon
A handful of Romanita cherry toms
A handful of Chestnut mushrooms
Quarter cup spring onion
5 oz vegan cheddar cheese
Chargrilled tomato relish (homemade is best, but from a can a fine).
Tsp of toasted sesame
Pinch of cinnamon
Pinch of cumin
Tsp of smoked paprika
Fresh oregano or dried mixed herbs
Fresh garlic
Tbl sp of good olive oil
Pizza base (I make my own but a good quality bought one is just as good)
Ripe avocado
Fresh rocket leaves.

Bake pizza crust for 5mins on high heat and set aside to cool.
Add relish, cinnamon, cumin, paprika, garlic and sesame into a pot on the hob and cook until it's not watery, but a paste.
Put the bacon neatly on a baking tray, pack the mushrooms and halved tomatoes on top of the bacon and bake for 15mins on a high heat and set aside to cook.
Now you assemble:
Spread paste over pizza base. Cover with vegan cheese. Sprinkle generously with herbs. Cut bacon and pack into pizza followed by tomatoes and mushrooms.
Bake on high until cheese is melted.
Cut into pieces and top with fresh avocado and rocket leaves.
Enjoy!!!