Broccoli Wrapped
PORTIONS: 2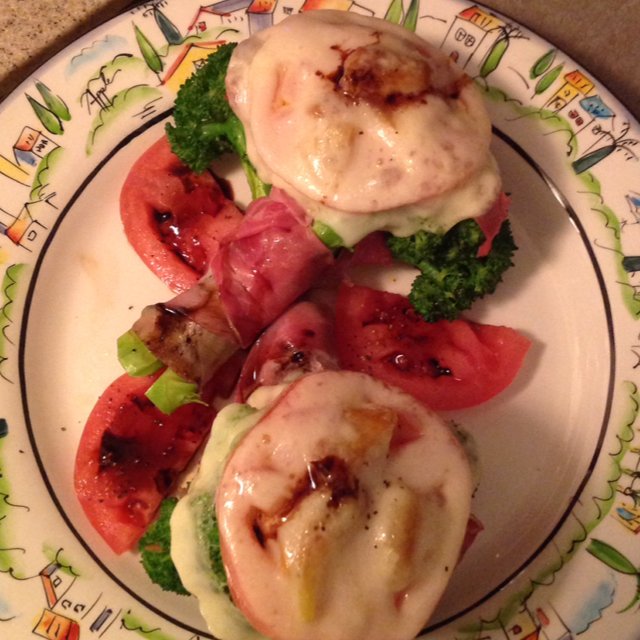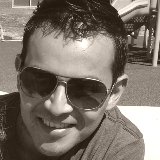 BY
thay
Jesús
3

3

7 years ago

2 Broccoli Crowns
1 Big Tomato ( sliced )
8 Slices of Prosciutto
4 Slices of Provolone Cheese
1/4 cup Balsamic Vinegar
3 tbsp Extra Virgin Olive Oil
8 Garlic Cloves ( pressed )
3 tbsp Brown Sugar ( or as needed )

DIRECTIONS :

-Turn the oven on to 375 F
-Boil water with salt in a medium pot.
BALSAMIC REDUCTION :
-Pour the balsamic in a small pot and add one tbsp of brown sugar every 2 minutes and stir slowly until it gets thicker,be very careful not to burn it,turn it off and let it cool.
BROCCOLI :
-In a saucepan cook the garlic in Olive oil until the get brown,salt and pepper to taste,turn it off.
-Cut the crowns in halves,then add them to boiling water and literally cook them for just 30 SECONDS(we need them crunchy),take them from the water and drain them well.Add to the garlic and roll them for 1 more minute in medium heat.
-Take out of saucepan,then cut the prosciutto in half(long way),start wrapping the broccoli from bottom to top and in between,place them in a baking tray and add 1 slice of tomato,2 pieces of cooked garlic in each of them,then 1 slice of cheese.
BAKING:
Bake them for 3 minutes or until cheese melts brown,take out and serve and pour some balsamic on top.