Shrimp Fra Diavolo
PORTIONS: 4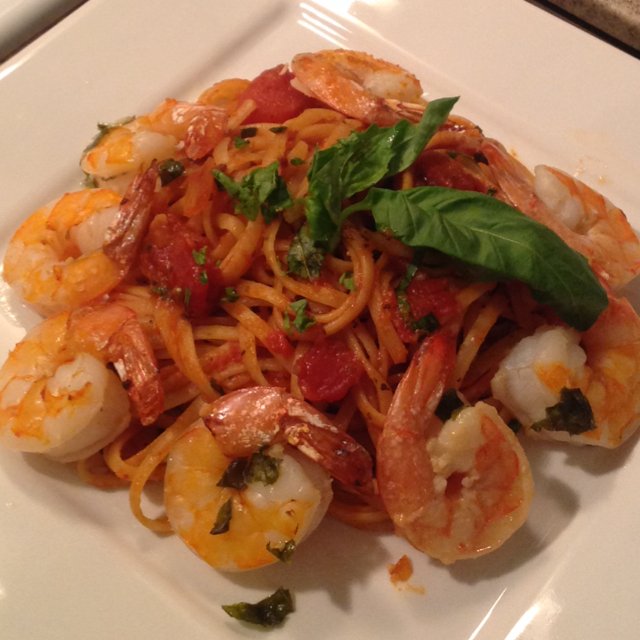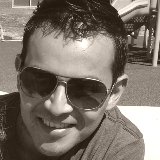 BY
thay
Jesús
4

4

9 years ago

1 1/2 lb. Deveined Raw Jumbo Shrimp
1 tbsp Minced Garlic
2 1/2 tbsp Salted Butter
3 tbsp Extra Virgin Olive Oil
8 Garlic Cloves
3 tbsp Lemon Juice
1 cup Fresh Chopped Basil
1 lb. Linguine Pasta
1 Jar of Chunky Marinara Sauce
1 cup White Wine (Chardonnay, etc.)
1 1/2 tbsp Crushed Red Pepper
Salt & Black Pepper ( to taste )

🍤🍝DIRECTIONS :

SHRIMP FRA DIAVOLO
-Turn the oven on 400,place water to boil the pasta; al dente 7-8 minutes ( some white left in the middle of the pasta).
-THE SHRIMPS :
-Thaw the shrimps according to the bag.
Then peel them but leave the tails for presentation.
-TO MARINATE :
-In a medium bowl mix the melted butter,lemon juice, minced garlic,1/4 cup of white wine,some fresh basil,salt,pepper and a pinch crushed red pepper to taste. Put the shrimps there to season and immediately place them in a baking tray with foil on the bottom,and cook at 400 for 6 minutes then broil them for just 2 more minutes. 
-In a medium skillet cook the sliced garlic in Olive oil until golden brown,then add crushed red pepper,salt,pepper to taste and the rest of Basil to make it sizzle,after add the remaining white wine and let it steam for 30 seconds,add the marinara (add it gradually, just enough of it) add the pasta and toss.
-TO SERVE :
-Remove the shrimps from tray and serve with pasta,decor with the herb and ready.