Momofuku's Bo Ssam
PORTIONS: 6-10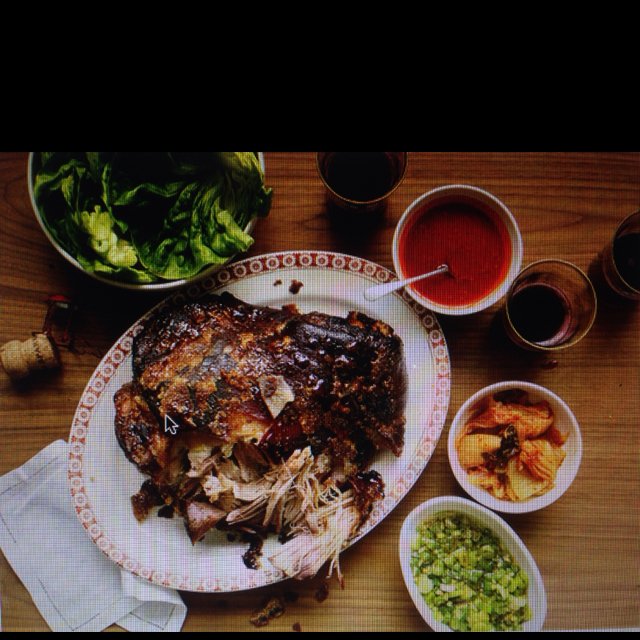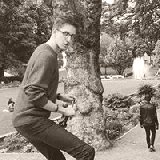 BY
michelthedanish
Michel Larsen
1

1

9 years ago

PORK BUTT:

1 whole bone in pork butt
1 cup white sugar
1 cup plus 1 tbs salt
7 tbs brown sugar

GINGER SCALLION SAUCE:

2.5 cups sliced scallions
1/2 cup minced ginger
1/4 cup grape seed oil
1.5 tsp soy sauce
1 scant tsp sherry vinegar
1/2 tsp salt to taste

SSAM SAUCE:

2 tbs bean and chilli paste ssamjang
1 tbs chilli paste "kochujang"
1/2 cup sherry vinegar
1/2 cup grape seed oil

Accompaniments:

Rice
Lettuce
Fresh oysters
Kimchi

PREPARATION

1. Mix rub for pork butt and cure overnight

2. Heat oven to 150. Remove pork from juices. Place on roasting pan and cook for 6 hours or until it collapses. Baste with pan juices after 1 hour. Allow to rest up to an hour.

3. When rest is ready and mixed. Turn oven to grill setting. Rub remaining salt mix and brown sugar, in oven until nice crust has formed.