Chimmichurri chicken de mayo
PORTIONS: 4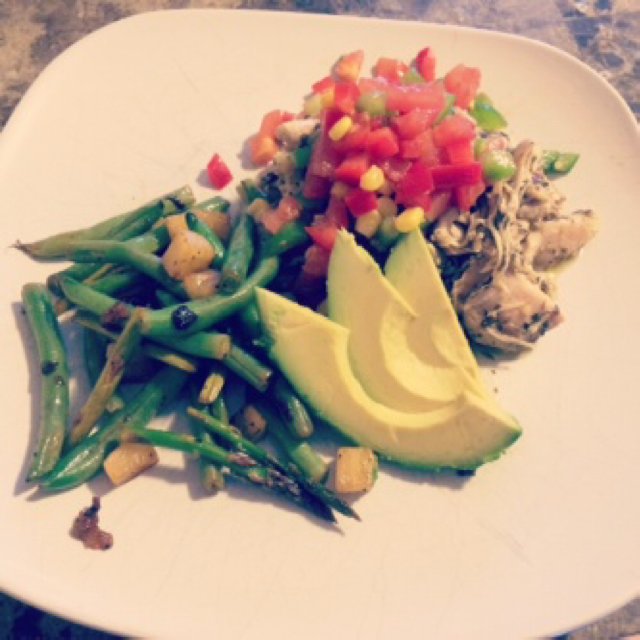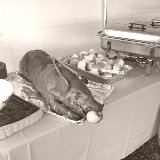 BY
ChefMike
Mike Siskowski
0

0

6 years ago

1 1/2 lbs chicken thighs
8oz snipped green beans
2oz asparagus
1/4 of one pineapple
1 tomato
1 bell pepper
I cup fresh corn kernels
2 fresh avocados
1/4 cup chimmichurri sauce
1 bunch cilantro
1 fresh lime
Salt/pepper

Sear chicken thighs skin side down in a hot pan until brown. Flip chicken to the other side and add 2 cups of water. Simmer on low heat for 25-30 minutes.

Pico:
Dice tomatoes, peppers, add fresh corn and cilantro. Toss in lime juice, olive oil, add salt and pepper to taste. Let sit

Avocado:
Remove skin and pit from avocado. After it is cut in half, make your sliced lengthwise and set aside.

Pineapple green bean/asparagus:
Start by cooking your green beans and asparagus in a hot pan with olive oil. After 2 minutes add your diced pineapple. Season with salt/pepper.

Chicken;
Drain most of the water from your cooked chicken and add chimmichurri sauce, pull chicken apart with fork season with salt and pepper.
Then plate!