Desert/breakfast crapes
PORTIONS: 12+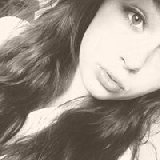 BY
arabella-thomlinson
Arabella Thomlinson
0

0

9 years ago

~ingredients~
1 cup all purpose flour
1teaspoon of white sugar
1/4 teaspoon of salt
3 eggs
2 cups of milk
2 tablespoons of butter (melted)
1 teaspoon of vanilla essence
3 tablespoons of combined sugar and ground cinnamon.
~directions~
1. Sift together flour, sugar and salt set aside.
2. In a large bowl, beat eggs and milk together with an electric mixer.
3. Beat in flour mixture until smooth stir in melted butter.
4.Add the vanilla essence and cinnamon sugar.
5. Heat a lightly oiled griddle or frying pan over medium high heat. Pour or scoop the batter onto the griddle, using approximately 2-4 tablespoons for each crepe.
6. Tip and rotate pan to spread batter as thinly as possible. Brown on both sides and serve hot.