Pancetta Clams
PORTIONS: 4 SERVINGS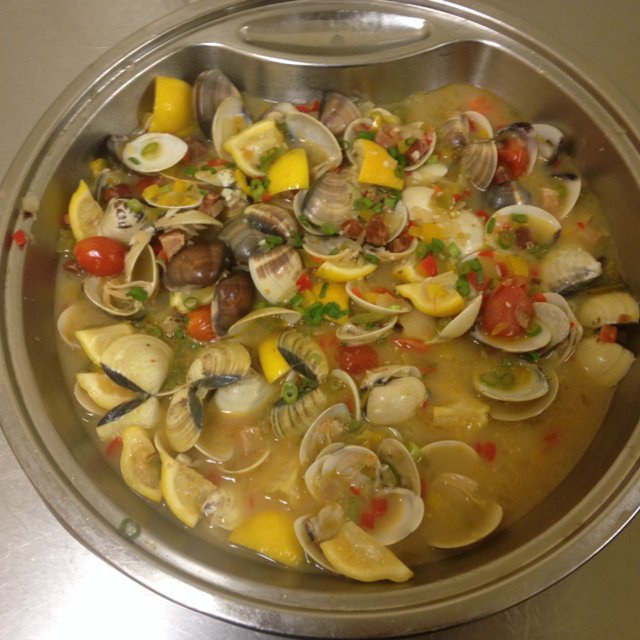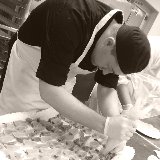 BY
Bruno
Sean
0

0

9 years ago

-1 tbsp olive oil
-1/4 cup Pancetta (Mid Dice)
-1/2 cup scallions (chopped)
-4 dozen hardshell clams
-1 cup white wine
-1/4 cup parsley (minced)
-2 cups grape tomatoes (halved)
-2 lemons (quartered)

-Heat oil in a large skillet over medium-high heat. Add pancetta and cook 3 minutes, until golden brown. Add scallions, clams and the white wine and simmer 1 minute. Add 1 cup of the broth and bring to a simmer. Cover and simmer 5 to 7 minutes, until shells open. Discard any shells that do not open.

-With a slotted spoon, remove clams from pan and set aside. Add tomatoes to liquid, Simmer 2 minutes until sauce thickens. Season, to taste, with salt and black pepper.

-garnish w/ lemons and serve.