Mexican eggs
PORTIONS: 6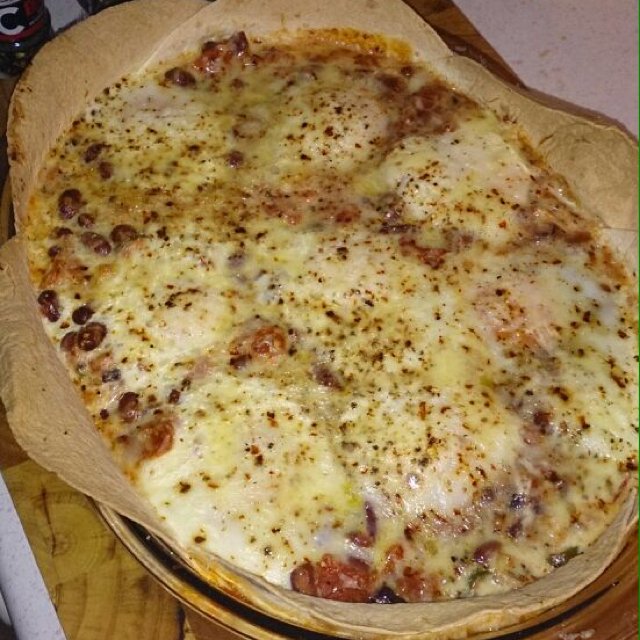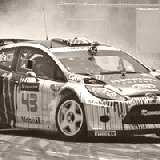 BY
luke.herbert.526
Luke Herbert
2

2

7 years ago


AndreasSachse
7 years ago
Interesting dish - looks like something I have to try! 😊
4 cloves of garlic
2 green chillies
1 red onion
1 can black beans
1 can red kidney beans
2 cans crushed tomatoes
2 chorizo sausages
8 tortillas
8 eggs
Teaspoon of chilli flakes
Teaspoon of ground cumin
Salt and pepper to season
Grated cheddar cheese

Dice the chorizo's, crush the garlic, dice the onion and thinly slice the chillies and sauté all of them in a pan on a medium heat.
Add the tomatoes, cumin and red kidney beans (drained and rinsed)
Stir for 3-5 min and turn off heat.
Add the black beans and stir into the mix.
Oil a baking dish with olive oil and season the dish with salt.
Line the dish with tortillas so that they cover the bottom and sides of the dish.
Pour in the mix.
Make wells with an egg across the surface of the mix about 5 centimetres apart.
Crack the eggs into the wells.
Season with salt and pepper and chilli flakes.
Grate cheddar cheese to cover the mix.
Place in an oven at 180 degrees celcius for about 15 min.















AndreasSachse
7 years ago
Interesting dish - looks like something I have to try! 😊